No matter what path I take, I find myself teaching.
I have taught children and adults.
My paths include meditation, reiki, writing and watercolour painting.
I am a qualified and experienced teacher, Reiki Master and Hypnosis practitioner.
I use a unique combination of Reiki and Hypnosis to relax the body and mind into a meditative state.
​The Reiki relaxes the body, releases negativity and restores your emotional balance, while the hypnosis allows me and you to access your unconscious mind in order to re-pattern your responses to life's challenges and make changes for the better.
I care about you.
My wish is to offer Hypnosis and Reiki at a rate that you can afford.
I charge my time at your rate of pay. If you don't have an income, you pay what you can afford.
For further information or to discuss possibilities,
​please
contact me.
Powered by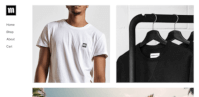 Create your own unique website with customizable templates.